Capitalizing on strategic opportunities: Examples from the field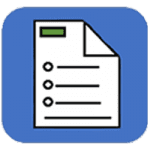 Read webinar brief.
Brian Mealor, Associate Professor and Director of the Sheridan Research and Extension Center, UW, discusses strategic opportunities where land managers can intervene to move the needle on cheatgrass. It describes the level of invasion and management strategies applicable to each. Then, Mike Pellant, Ecologist, Retired BLM, discusses post-fire opportunities, cheatgrass die-off areas, and the myths and realities of dormant season targeted grazing.
This webinar was the fourth in our 2018 Webinar Series: Moving the Needle on Cheatgrass: Putting What We Know into Practice.