Historical fire-climate relationships in contrasting interior Pacific Northwest forest types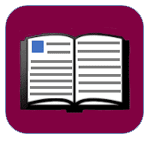 View study.
Similar to results from other fire history studies across the American West, this research documents an increased incidence of burning in the southern Blue Mountains prior to 1900 associated with more arid conditions as measured with Palmer Drought Severity Index (PDSI).
Positive values of the El Niño-Southern Oscillation (ENSO) were associated with fire years when multiple sites burned within the 688000 ha study area. Although ponderosa pine and grand fir study sites were significantly different with respect to site productivity as well as historical and contemporary species composition, there were only marginal differences in historical mean fire return intervals between these forest types.