Managing for resilience during climate change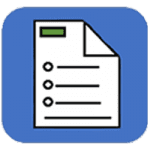 View research brief.
Making lands resilient to climate change has become a legal mandate for US Forest Service land planners (2012 USFS Planning Rule). However, interpreting and applying the directive is challenging because the term "resilience" is rather vague. It is diluted by a variety of definitions in the literature, as well as executed differently in diverse ecosystems by a variety of specialists.
To better grasp how USFS staff interpreted and applied the directive, twenty-six Southwestern Region USFS planners and mangers were interviewed for 30-60 minutes each. The semi-structured interviews were then coded to identify themes and trends. Overall, inductive content analysis of the coded interview data showed that the interviewees had three main areas of concern over the difficulty in reporting and implementing the resilience directive: 1) definitions and scale, 2) flexibility and specificity, and 3) the resilience to climate change paradox.