Mulching treatments promoted understory communities in Colorado forests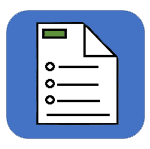 View brief.
This brief presents the following findings:
Overall, mulching treatments in three Colorado conifer forest types promoted denser and more diverse native understory plant communities, particularly over the longer-term.
The positive effect of mulching on understory plants was largely driven by the response of herbaceous plants; shrubs showed little response to mulching treatments.
Exotic plants tended to be more common in mulched stands than in untreated stands.
While understory plants in mulched stands could be heavily suppressed in localized areas where mulch contributed to a deep forest floor, these areas were rare.