Sagebrush songbirds benefit from sage-grouse habitat restoration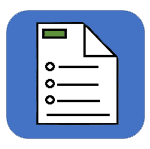 View research brief.
This study shows that conifer removal for sage-grouse also benefits sagebrush-dependent songbirds. In the Warner Mountains of southern Oregon, Brewer's sparrow abundance increased by +55% and green-tailed towhee jumped +81% following cuts. Annual increases each year post tree removal suggest that songbird use may increase even more with time. Abundances of species less dependent on shrublands including mountain bluebird and rock wren were unaffected by treatments.