Vegetation dynamics models for natural resource assessment and planning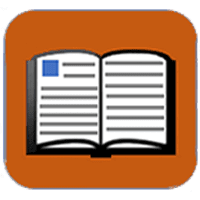 View article.
This paper describes the ongoing development of a comprehensive set of vegetation reference conditions based on over 900 quantitative vegetation dynamic models and accompanying description documents for terrestrial ecosystems in the USA. These models and description documents, collaboratively developed by more than 800 experts around the country through the interagency LANDFIRE Program, synthesize fundamental ecological information about ecosystem dynamics, structure, composition, and disturbance regimes before European-American settlement. These products establish the first comprehensive national baseline for measuring vegetation change in the USA, providing land managers and policymakers with a tool to support vegetation restoration and fuel management activities at regional to national scales. Users have applied these products to support a variety of land management needs including exploring ecosystem dynamics, assessing current and desired conditions, and simulating the effects of management actions. In an era of rapid ecological change, these products provide land managers with an adaptable tool for understanding ecosystems and predicting possible future conditions.
Can't find what you need?