Woodland management in sagebrush- The big picture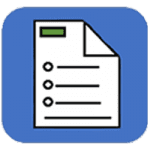 View brief.
Study findings include:
From 2011-2017, the extent of conifer cover in sagebrush country decreased by 1.6%. Human management efforts are responsible for 2/3 of the total reduction; the other 1/3 is due to wildfires.
Previous estimates suggest that conifer cover in sagebrush country is growing by 0.4%-1.5% annually, which means that our efforts are keeping pace with conifer encroachment but that more needs to be done.
Public/private partnerships are successfully reducing conifers in highly targeted priority watersheds, such as in northwest Utah.
The maps also show that woodlands are still expanding into many sagebrush landscapes. Continued partnership efforts are needed to strategically conserve priority shrublands.