Ecoregional Revegetation Application (ERA)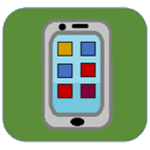 Access application and maps.
The ERA Tool is a map-based, searchable application to select native plants for restoration and pollinator habitat enhancement by US Environmental Protection Agency (EPA) Level III Ecoregions. Since ecoregions are areas of similar climate and topography that contain characteristic, geographically distinct assemblages of natural communities and species, they are an ideal organizing unit for selecting plants for restoration. State floras, on the other hand, have many species that only occur in some ecoregions and are not appropriate choices for restoration elsewhere.
Contact: Mark Skinner, USDA Forest Service, 503-312-1656, [email protected]
The ERA is part of a comprehensive national revegetation learning project called Roadside Revegetation: An Integrated Approach to Establishing Native Plants and Pollinator Habitat. Learn more http://www.nativerevegetation.org