ESRI Wildfire Public Information Map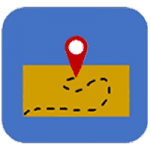 Access interactive map.
ESRI developed an interactive map of US wildfire locations, perimeters, fire potential areas, global burn areas, wind conditions, and precipitation via streaming data from NIFC, GeoMAC, NHSS, MODIS, METAR/TAF, and the USDA Forest Service, Fire Modeling Institute. See the real-time effects of the fires via social media posts.