Estimates of herbaceous annual cover in sagebrush- May 2020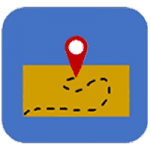 The dataset provides a spatially explicit estimate of 2019 herbaceous annual percent cover predicted on May 1st with an emphasis on annual grasses. The estimate is based on the mean output of two regression-tree models. For one model, we include, as an independent variable amongst other independent variables, a dataset that is the mean of 17-years of annual herbaceous percent cover.
Can't find what you need?